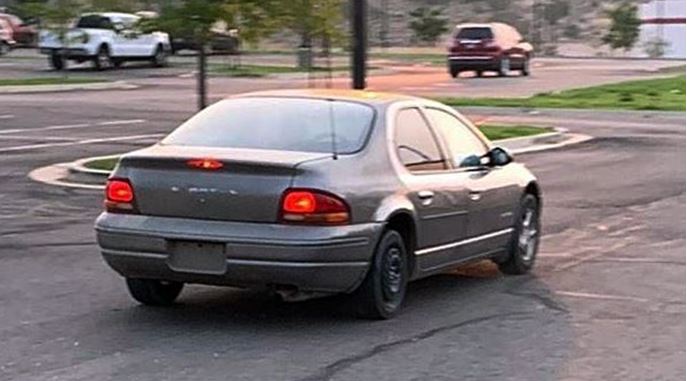 CEDAR CITY, Utah, Sept. 8, 2020 (Gephardt Daily) — The Cedar City Police Department is asking for tips after a fatal hit and run on, which killed a pedestrian on Monday, and which is believed to have been intentional.
The incident happened at about 7 p.m. in the parking lot of a Home Depot. The vehicle, which had no licence plate, fled the scene.
"Officers arrived on scene and provided medical help to the victim before EMS arrived on scene," a statement from the Cedar City Police Department says. "The victim was transported to the Cedar City Hospital where he succumbed to his injuries.
"The victim is a 37-year-old male and a Cedar City resident. His identity will not be released until family notifications are made."
The suspect was driving a plateless gray/silver older model Dodge Stratus, and the passenger rear tire is either a spare tire or missing the hubcap, the statement says.
"The suspect is possibly an adult white male with dark hair wearing a bandanna covering his face. It is believed that the suspect intentionally struck the victim."
Anyone who sees or is familiar with this vehicle is asked to call Cedar Communications at 435-586-2955.
"The Cedar City Police Department would like to extend its sympathies to the victim's family for their loss," the CCPD statement says.
"This is an active and ongoing investigation, and we will release more information as it becomes available."